B&E Diploma Program Basics for FESers
Paperwork needed by MESers for B&E diploma
Business & Environment Collective
Institute for Research and Innovation in Sustainability (IRIS)
Perspectives on Green Business course
People & Planet-friendly:
<![if !vml]>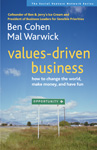 <![endif]>
<![if !vml]>

<![endif]>
             Number 2   October 2006
Table of Contents
<![if !supportLists]>· <![endif]>B&E Program Meeting October 10
<![if !supportLists]>· <![endif]>David Korten to speak at FES
<![if !supportLists]>· <![endif]>Farewell Tiffany!
<![if !supportLists]>· <![endif]>Nicole Bassett on the B&E Collective
<![if !supportLists]>· <![endif]>Elizabeth Kurucz leads Environmental Management course
<![if !supportLists]>· <![endif]>MESer Brendan Biddlecom selected for mentorship program
<![if !supportLists]>· <![endif]>Rob Macdonald offers energy course for next term
<![if !supportLists]>· <![endif]>Net Impact holds sustainability orientation
<![if !supportLists]>· <![endif]>Other B&E Student News
<![if !supportLists]>· <![endif]>Upcoming Events
<![if !supportLists]>· <![endif]>Feature Essay
<![if !supportLists]>· <![endif]>Previous Newsletter
B&E Program Meeting October 10
<![if !vml]>

<![endif]>All students interested in business and environment issues are urged to attend the B&E program meeting on Tuesday October 10 at in Room 140.  While the meeting may serve as an introduction to the program for some students, its main purpose is involve students in building the program.  Coordinator Brian Milani will review some of the initiatives planned or proposed, including research and internships, social and educational projects, and more.  Vets of the student B&E Collective will be on hand to describe its activities over the past couple years, and to facilitate discussion about activities that incoming MES students might want to initiate. 
One major topic that will be raised is a Green Product Information project, geared to providing information on green products, services and businesses to the Toronto region, making a concrete contribution to local green market creation. Related projects that have been proposed are a Green Knowledge Tools project (which would explore possibilities for "open source" information technologies in green market creation and green business evaluation); a State of the Local Economy/ local multipliers research project; and a local buying card project. Depending on student interest, other possibilities include projects involving green taxation, green procurement, and sustainability indicators.  The focus is on the cultivation of student ecopreneurial energy that (1)  that builds student environmental studies and green business knowledge while (2) making a practical contribution to 'values-driven' economic development in this area.  The more we can be of service, the more opportunities we can create for interesting internships, major paper & project topics, and jobs. 
Students will also be briefed on planned B&E education initiatives, like a two day Local Economy Development seminar led by Michael Shuman, and a Social Venture Institute for local businesses.  
B&E communications and culture will also be a featured topic.  MES II student Melissa Leithwood will summarize her proposal for a B&E Web Portal for York,  while possibilities for the B&E Newsletter will be raised and discussed.  What are the ways that our use of electronic technology and the web can further or support the educational and social goals B&E students?  Make your opinions known.  
The time of the meeting was chosen to make it easier for 5101 students to attend. Don't forget your lunch.  For those who want to be part of things but can't make the meeting, contact Brian Milani.
             <![if !vml]>

<![endif]>
David Korten Speaks at York <![if !vml]>

<![endif]>FES October 3
Noted author and activist David C. Korten is coming to York Tuesday October 3 as part of a promotional tour for his acclaimed new book The Great Turning: From empire to earth community.  Korten, who will speak at 7pm in HNES 140, is known for his critique of global corporations (When Corporations Rule the World and the documentary The Corporation), and for his articulation of ecological community-based alternatives (The Post-Corporate World). Over the past several years, he has been increasingly connected with the fast-growing Business Alliance for Local Living Economies (BALLE), which he helped found in 2001 with others associated with the Social Venture Network.  The new local BALLE network—Green Enterprise Toronto (GET)—is the principle organizer of Korten's Toronto visit, along with the Centre for Social Justice, FES's B&E program, the Centre for Social Innovation, Faith & the Common Good, and other groups.  David Langille, director of the Centre for Social Justice, who teaches a Canadian Social Problems course at Atkinson Tuesday nights, was the initial organizer for Korten's York presentation, which is now co-sponsored by the FES B&E program.   Korten will also speak the following night at OISE-UT, co-sponsored by the above groups, along with the OISE-UT Transformative Learning Centre, Grassroots Environmental Products, Raincoast Books, the Coalition for a Green Economy and the United Church of Canada's Justice, Global and Ecumenical Relations Unit. 
For more information on the York event see this.
For some interesting history of the business sustainability movement—involving Business for Social Responsibility, the Social Venture Network, and BALLE, read this article, originally published in Multinational Monitor.
<![if !vml]>

<![endif]>
One of the backbones of the B&E Diploma program (and much more), FES Administrative Faculty Secretary Tiffany Lord is leaving October 6.  For us, this is a sad day.  Tiffany handled her many administrative activities, and faculty & student requests, with so much grace, amiability and efficiency, that she will be sorely missed.  Tiffany has been the epitome of professionalism and friendliness.  Her administrative skills have been essential in keeping the B&E program going, and she was always ready to go the extra mile to help students or faculty, no matter how overworked she was.  Plus she has just been a great person to be with. 
Tiffany will be heading for Sault St. Marie with new husband.  Our loss is definitely Northern Ontario's gain.  Many thanks for all your contributions, Tiffany! Our best to you in all your future endeavours. 
<![if !vml]>

<![endif]>
Nicole Bassett on the B&E Collective
Nicole Bassett entered FES in Sept. 2004 and successfully completed her final oral exam on August 29, 2006.  One of the founders and stalwarts of the B&E Collective student group, Nicole did her Internship with, and her Major Paper on, Patagonia, the progressive clothing and outdoor gear company based in California. While in Toronto, she was also involved with, among other things, innovative education on sustainable food systems.   Here is a little description she wrote to include here for the benefit of incoming students who might want to continue the work of the Collective. 
The Business and Environment Collective formed to bring together FES students who were interested in issues emerging in business around environmental responsibility. The collective is an open organization that allowed for individuals to pitch ideas and the group worked to bring these ideas to fruition. Some examples include organizing a panel discussion on the state of York University and sustainability, another was a fundraising and awareness campaign around wind energy, the collective also had a semesterly event called Books and Beers where members would read books on business and the environment and would convene to talk about it. The most recent campaign was an awareness campaign around extended producer responsibility - toothbrushes were collected and a petition signed that was sent to the Minister of the Environment urging stricter policy on the disposal of products that cannot be recycled.
The Business and Environment Collective acts as a place where students from FES can share their ideas and support each other's research and education. The like-minded group at the Schulich School of Business is called Net Impact and often events are co-sponsored by the two groups.
Note: the old B&E Collective website, originally developed by Lia Gudaitis, is still online, at www.becollective.org/, so check it out. 
<![if !vml]>

<![endif]>
Elizabeth Kurucz Succeeds David Wheeler Teaching B&E Core Course
B&E program co-founder David Wheeler has departed to Halifax, but the B&E core environmental management course, taking place this fall, is in good hands with Dr. Elizabeth Kurucz.  Elizabeth, who is a senior research fellow at IRIS, actually co-taught the course with Dr. Wheeler last year, and brings a wealth of experience to the corporate side of the B&E program.  For the past decade, Elizabeth has been the lead researcher on a number of joint organizational-academic research initiatives, spanning a range of sectors, including utilities, government, oil and gas, steel, chemicals, environmental services, automotive, finance and conservation. She has worked as an organizational consultant for various firms, presented at numerous academic and professional forums, and carried on a variety of research—notably on organizational behaviour. 
The course itself, "Management Practices for Sustainable Business ENVS 6191/BSUS 6300," takes a "triple bottom line" approach, defining sustainability in business as balanced progress towards economic performance, social justice and environmental quality. Throughout the weekly sessions and assignments, students critically examine components of a range of sustainability tools and techniques and how they are used by managers in a variety of disciplines in business to create value: e.g. marketing, product development, community relations, investor relations and other functions. The course, organized in conference format, is focused on unearthing the underlying assumptions of these approaches, as well as considering the managerial applications of these techniques.
<![if !vml]>

<![endif]>
FESer Brendan Biddlecom Selected for Prestigious Mentorship Program<![if !vml]>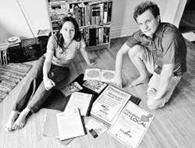 <![endif]>
Brendan Biddlecom, MES II, who received top prize at last spring's Sustainability Reception for his green business proposal, continues to garner laurels and hardy recognition, as he was selected as one of eight winners in a continental competition.  The "Young Leaders Program" of the Business Alliance for Local Living Economies selects particularly promising young people with an entrepreneurial and leadership bent for special mentorship in community-oriented business and community organization.  As reported in the last B&E Newsletter, Brendan has been causing waves in his Buffalo hometown in helping found a new community business network, Buffalo First, working with community animator Amy Kidron (in photo, with Brendan)—who was also selected as one of the lucky eight.  Other notable selections included former national BALLE staffer & author Merrian Fuller (now at UC-Berkeley) and Leanne Krueger-Braneky, current coordinator of Philadelphia's Sustainable Business Network.  Brendan, who recently became a father for the second time, has generated increasing media attention through the summer with the surprisingly quick success of Buffalo First.