Atkinson Social Science
F.E.S. Business & Environment Programme
Centre for Social Justice
and Green Enterprise Toronto (GET)
present
<![if !vml]>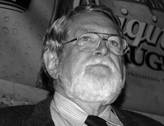 <![endif]>David Korten at York University:
The Great Turning:
From Empire to Earth Community
Tuesday, October 3, 2006,
Health, Nursing & Environmental Studies (HNES) Building
Room 140
York University
<![if !vml]>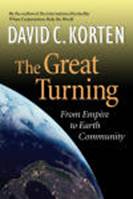 <![endif]>
Join David Korten, noted author of When Corporations Rule the World and The Post-Corporate World, for a special stop at York on the current book tour for his acclaimed new title, The Great Turning.  Featured in the documentary The Corporation, Korten is also a co-founder of the Business Alliance for Local Living Economies (BALLE), the fastest growing 'values-driven' business network in North America. 
David will be welcomed by David Langille of Toronto's Centre for Social Justice, and will give a tour-de-force Powerpoint presentation on key themes of The Great Turning.   It is a co-presented by David Langille's Atkinson SS class Canadian Social Problems, along with FES's Business & Environment Programme. 
See more samples of David Korten's work:
Notes: David Korten at Canadian Society for Ecological Economics (CANSEE) conference, York U., October 2005
A Good Time to Speak for Change: address to Sustainable Wealth Conference, 2003
See Also:
Business Alliance for Local Living Economies (BALLE)
Green Enterprise Toronto (GET; local BALLE network)
FES Perspectives on Green Business course
People-Centered Development Forum
YES! Journal of Positive Futures
The Small-Mart Revolution (Michael Shuman)
for more information:
David Langille :   <langille at socialjustice.org>
Brian Milani:   <bmilani at web.ca>
…And if you can't make this special evening at York, check out David's presentation at OISE-UT the following evening, Oct. 4. 
<![if !vml]>

<![endif]>