Summer Internship: Nienkamper Furniture,
Sustainability Coordinator
Building Sustainability into the Corporate Strategy
Brad Zarnett, MES 2008 Candidate, is committed to taking an active role in building a cleaner, more sustainable and more liveable environment. His goal is to help companies fully realize the economic, social and environmental advantages of embracing sustainability as a corporate strategy.  Brad spent the summer of 2007 working as the Sustainability Co-ordinator for Nienkämper Furniture in Scarborough, Ontario.
Summary
<![if !vml]>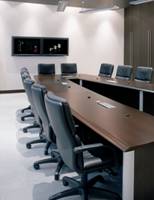 <![endif]>My 2007 summer internship placement was at Nienkämper Furniture & Accessories Inc.  As the Sustainability Coordinator, my role was to design and implement a corporate sustainability strategy that would combine Nienkämper's current environmental policy and practices with innovative new initiatives.  Cooperation within the company was excellent; I was able to freely explore all aspects of sustainability.  The role provided me an excellent opportunity to put my theoretical learning into practice. 
In a very short time period, 13 weeks, we were able to achieve many successes including setting the foundation for an environmental management system, undertaking a comprehensive energy audit, identifying a no cost wood waste removal alternative, developing relationships with NGO's who were doing research on sustainable raw material, exploring the installation of solar panels, and laying the foundation for an eco-culture that would continue to embrace sustainability initiatives long after my direct involvement ended.
About Nienkämper
Nienkämper is a leader in the premium office furniture marketplace.  The company is privately owned and has been in existence since 1968.  It is expected to exceed sales of $40 million this year, with customers located primarily in the United States.  The company employs approximately 185 people and is located in Scarborough, Ontario.  The 120,000 square foot facility is where all administration and manufacturing take place. 
Nienkämper's simple organizational structure allows new policies to be implemented very quickly.  Klaus Nienkämper, the owner of the company, is very much involved; when he gives the word a new initiative can be implemented on the very same day.  Since the entire staff is located in one building, key individuals, combined with Klaus, can collectively influence all departments of the company.  This structure was very exciting for me as my initiatives were often acted upon immediately. 
Changes in the Furniture Industry
<![if !vml]>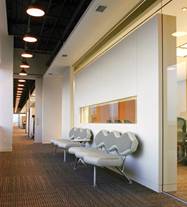 <![endif]>Through a voluntary mid-management initiative a Green Committee had been established at Nienkämper in 2004; its mandate was to explore sustainability issues that were emerging in the marketplace.  Early in 2007 events in the public arena such as the release of both the IPCC (Intergovernmental Panel on Climate Change) report and Al Gore's movie, An Inconvenient Truth, began to quickly drive change within many industries, including the furniture sector.  With increasing regularity customers began to demand products that would help them accumulate LEED (Leadership in Energy and Environmental Design) certification points in order to meet the needs of their own clients.  The marketplace was changing and top management recognized the urgency of increasing their sustainability initiatives and addressing specific certification opportunities such as LEED, Greenguard and FSC (Forest Stewardship Council). 
Getting Started
<![if !vml]>

<![endif]>Before I began my internship I was very fortunate to have the coaching of Bob Willard (right), author of The Sustainability Advantage, and Brian Kelly, Director of the Sustainable Enterprise Academy; their guidance was invaluable.  They suggested that I begin by interviewing key people at Nienkämper to see what their feelings were with respect to sustainability.  This was great advice.  It allowed me to quickly see the personalities of the people that I would be working with, as well as to gain an understanding of their views, ideas and expectations.  With this knowledge I was able to determine how we could best work together to achieve our common goals.
I began my first week by outlining a preliminary sustainability plan which would guide my work for the next three months.  Upon completion of this plan, it became clear to me that I needed an engaging way to communicate the plan to the other Green Committee members and the company as a whole.  The head of the design department, Mark Muller, suggested putting it on one piece of paper and calling it the "Sustainability Bullseye".  The idea was that the issues near the middle would be the most pressing and the ones further away would be longer term considerations. 
When completed the document was impressive; all sustainability issues that could affect or were already affecting Nienkämper were on one piece of paper.  When I showed the document to my coaching team, Bob and Brian, they gave me some wonderful advice.   They said that it was too finalized and that it would be more valuable for the Green Committee and Klaus to rank the issues rather than having it done for them.  During the next Green Committee meeting I briefly explained the issues and had each person vote on its urgency.  This exercise was exactly what was needed; everyone in the room was able to see how their peers felt about the issues.  From this exercise we were able to rank the issues and prioritize resources going forward.  A simple suggestion from Bob and Brian turned out to be incredibly valuable for mobilizing the staff in a forward direction.
What Gets Measured Gets Managed
<![if !vml]>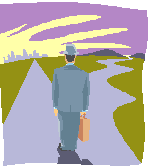 <![endif]>Another project that I began during the first month was to build a baseline for waste removal costs in order to better understand how waste was being handled within the facility.  Without these baseline calculations, improvement could not be quantified and any efficiency gains or cost savings could not be celebrated.  I was laying the foundation for an environmental management system based on the ISO 14001 certification system.  Many of my readings, and the Jacques Whitford Environmental Management System (EMS) course that I attended, made it clear that meticulous record keeping was necessary to ensure that realistic targets could be set and progress could be measured.  The end goal was to gather enough information for each department to see how waste was costing money.  I was planting the seed for an eco-efficiency mantra which states that, "if I can't ship it to my customer or reuse it, I don't want it in my plant because it costs me money to recycle or to throw away."
In addition to the waste audit, I also requested that the Green Committee authorize an energy audit for the entire facility.  There was a significant cost for this initiative but Klaus Nienkämper gave the authorization without hesitation.  With the energy audit, we could include electricity, natural gas and water in our baseline calculations.  As well, we could use the auditors' recommendations to make the facility more energy efficient.
Finding Eco-Opportunities
Based on my readings, in books like Cradle to Cradle, I knew that if we could use less harmful materials in our process then waste removal would be far simpler.  I quickly learned that several companies were offering wood with less formaldehyde but it was very expensive.  I researched the issue and found myself speaking with people from NGO's like the Wood Panel Association in Ottawa and an organization called Forintek that also does wood research.  Through those contacts it was suggested I call the mills and see if they had a program for taking back their waste and reusing it in the manufacturing process.  I soon found Panolam, a company located in Huntsville, Ontario, that agreed to take our particleboard waste at no cost and reuse it to make new particleboard.    This is what I call an eco-opportunity or simply, an eco-win.  This arrangement will not only allow Nienkämper to become more green by incorporating a closed loop recycling system, but also it will save thousands of dollars each year in waste hauling costs.  When I shared this eco-opportunity with Klaus he was thrilled and from this point onward sustainability ideas began to receive even more attention.
Finding Your Allies
<![if !vml]>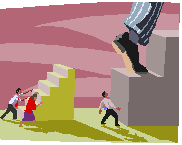 <![endif]>Making changes within a facility the size of Nienkämper is a daunting task; for an outsider it is even trickier.  During the summer I was very fortunate to find a selfless ally who tirelessly helped me to implement the initiatives.  Lisa Sanguinetti, the human resource manager and a member of the Green Committee played a strategic role.  Without her involvement the summer's achievements would have been far less dramatic.  Lisa's contribution really showed me the importance of having an internal champion and ally during such a change process.
Not only did I find an internal ally at Nienkämper, but I also found allies external to the company who helped me through the process.  Bob Willard and Brian Kelly provided me with guidance and mentorship throughout my internship.  I encountered various challenges over the summer and their advice and wisdom provided me with many excellent strategies.
Building Culture
As Lisa and I increased our collaboration it became clear that the employees needed some education about sustainability and why it was a good corporate strategy for Nienkämper.  Together we implemented many great eco-culture initiatives such as creating a lunch and learn program, writing and circulating an environmental and sustainable purchasing policy, building a website communication and marketing tool for both internal and external stakeholders and arranging several tours of waste handling facilities to see first hand what was happening to our substantial volumes of wood waste.
Conclusion
I found that as the summer continued so did the ideas.  As the eco-culture progressed, it became easier to engage the staff in the implementation of our initiatives.  This experience gave me the opportunity to prove to myself as well as to Nienkämper that I could act as both a catalyst and an advisor for companies looking to incorporate sustainability in their practices.  I now have complete confidence in my skills to bring value to companies who are looking to develop a more sustainable and profitable approach to their business.
Other Links
<![if !supportLists]>· <![endif]>Composite Panel Association
<![if !supportLists]>· <![endif]>Jacques Whitford Consultants