B&E Program and Course Updates
<![if !vml]>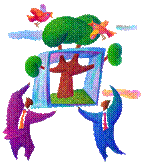 <![endif]>B&E Diploma program students—and students considering enrolling—should become aware, as soon as possible, of the requirements and deadlines for the program.  Knowing, and meeting, deadlines is the student's responsibility.  This should, however, be an easy task since requirements are fairly minimal compared to other FES programs like Planning.  Every issue of the newsletter will include links to the B&E program page, the Diploma Guidelines Booklet, and the handy list of "Paperwork needed by MESers for B&E diploma"—in the left-hand column at the top of every newsletter.  These 5 or 6 simple items listed in the Paperwork file should be easy to submit. Refer to the Diploma Guidelines and Paperwork files first whenever you have a question about the program.  Then check with coordinator Brian Milani or program staff organizer Tiffany Lord-Westah.
A delay in Schulich's hiring of a new coordinator has resulted in a temporary change in core course scheduling; but it's nothing that need affect B&E student plans—if you are planning ahead. Normally ENVS 6191 ( Schulich BSUS 6300.03), Management Practices for Sustainable Business is given in the fall; and ENVS 5113 (Schulich, BSUS 6500.030), Business Strategies for Sustainability, is offered in the Winter term.  This year both of these Schulich courses will be offered in the Winter term.  Students can take the courses in either year 1 or 2, or take them  in any sequence. 
Students enrolled in, or considering enrolling in, the B&E program are strongly urged to take ENVS 5150 <![if !vml]>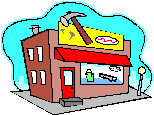 <![endif]>Perspectives on Green Business—especially this year when Management Practices is not offered in the fall.  Although technically still an elective course for the diploma, it is the unofficial FES 'core course'—intended to provide a holistic overview of B&E issues.  Please note that the list of approved elective courses in the Diploma Guidelines Booklet needs to be revised—something that can't be done until a new Schulich coordinator takes over.  But the list is still a convenient guide to FES course selection, even though some newer FES courses are not included.  For this reason, feel free to consult with coordinator Brian Milani if you are unsure if a particular course qualifies as an elective, or if you want to make a case that a course you want to take should qualify. 
Students should also be aware that they have the option of taking two courses from the Jacques Whitford Institute.  One is on Environmental Management Systems, and the other on Environmental Auditing and Legislation.  Each is usually offered on separate weekends in November and April, with the combination of both courses eligible for three FES credits.   Each course is usually $350.  Stay tuned for specific dates. 
Finally, FES B&E courses like Perspectives are open to all FES students interested in economic alternatives or any issues relating to business or regulation.  Similarly B&E research and project groups—and the film series—are open to all FESers. 
<![if !vml]>

<![endif]>
New FES Faculty Members Explore New Business & Regulatory Models
<![if !vml]>

<![endif]>B&E students will be pleased to discover that recent hirings in energy/climate and food specializations have also brought the Faculty substantial expertise in business and the environment.   Mark Winfield, previously Director of the Pembina Institute's Environmental Governance Program, has published and developed policy on a wide variety of environmental issues, including energy and climate change. He holds a PhD in Political Science from the University of Toronto, and was also an associate faculty member at the U of T's Centre for the Environment.  One of Canada's outstanding minds on environmental policy and regulation, Mark will be a great resource for all FES students.
<![if !vml]>

<![endif]>Rod MacRae is a food consultant; and a former Research Associate of the Centre for Studies in Food Security at Ryerson Polytechnic University.  He has also taught courses on the food system at FES as a part-timer, and supervised MES major papers.  Rod did his PhD at McGill under sustainable agriculture pioneer Stuart Hill.  From 1990 to 1999, he was coordinator of the Toronto Food Policy Council. He was co-author (with Wayne Roberts and Lori Stahlbrand) of Real Food for a Change, (Random House, 1999); and co-editor of For Hunger-Proof Cities: Sustainable Urban Food Systems (IDRC, 2000).  Not incidentally, Rod is also a partner in the innovative eco-company Local Flavour Plus which helps create markets for local organic growers while greening institutional procurement.  Rod, the brains behind LFP's innovative certification system, can help FES students not only understand the food system but also transform it. 
<![if !vml]>

<![endif]>Jose Etcheverry has been the one of the Suzuki Foundation's key climate campaigners and policy analysts.  Taking his BA from York and his Masters and doctoral studies at U of T, Jose worked with the climate change team of the Global Environment Facility in Washington DC and for the Mexican Electricity Research Institute. While his official bio says that "his current research is focused on renewable energy technology transfer, training and education, climate change and energy policy," those who know him are aware of his strong social justice concerns, and his innovative ideas for creating grassroots energy alternatives.  
<![if !vml]>

<![endif]>
 BALLE Conference Spurs Innovative Initiatives
<![if !vml]>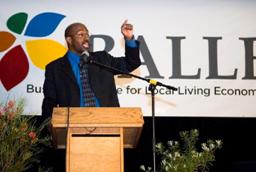 <![endif]>The Business Alliance for Local Living Economies, the fast-growing network of "values-driven business," met in Berkeley California May 30-June 2 for its 5th annual international conference.  FES B&E coordinator Brian Milani and ecopreneur Kate Holloway represented Green Enterprise Toronto (GET), T.O.'s BALLE network, joining 700 other businesspeople, community developers, and policymakers at UC-Berkeley. 
The main conference featured a braintrust of big-name plenary speakers, along with panels and workshops on a wide variety of topics relevant to grassroots enterprise and economic development.  It was preceded by two days of preconferences—on money, on government & economic development, and on Local First campaigns—as well as a film series. 
Because BALLE conferences highlight the most successful and visionary businesses and community development efforts, they are known to be exciting events.  But culminating a year of unprecedented environmental awareness—including the expansion of BALLE to 52 local networks—an especially electric atmosphere prevailed, heightened by a number of innovative new initiatives showcased by the conference. 
"Congratulations, 2007 is your year!" opening keynote speaker Van Jones of the Apollo Alliance told the delegates. "This is the year you've gone from freak to sheik, from the margins to the mainstream."  He cautioned them, however, that this move to centre stage now confronts green business people with a moral dilemma: "Who is going with you, and who are you leaving behind?"   Jones, the force behind Oakland's "green collar jobs" campaign, told the assembly that social justice had to become an equal partner with sustainability or ultimately the movement would fail.  He urged BALLE networks to take proactive measures to break down the "eco-apartheid" that he said marked the fast-growing green development sector.
<![if !vml]>

<![endif]>A parallel message was driven home by Paul Hawken the following day. Echoing the themes of his new book Blessed Unrest, Hawken argued that the modern environmental movement is but one expression of "the largest movement the world has ever seen" and which, at roots, is the outcome of a long history of struggle for human rights.  Hawken is practically involved in giving voice to this gigantic movement, through his Natural Capital Institute's Wiser Earth database of groups, individuals, issues and enterprises.  The intention is to link every activist group in civil society worldwide in this database, searchable by group or issue. Betsy Power and Jon Ramer, NCI coordinators of Wiser Earth, conducted a participatory afternoon workshop on the project for the conference with a special emphasis on the implications for values-driven businesses. 
The BALLE conference also served as the official unveiling of B Corporation, an innovative form of <![if !vml]>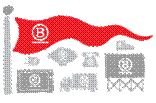 <![endif]>business certification, with which its developers intend to "change the DNA" of the business enterprise, in effect combining elements of the corporate charter movement with conventional green/social certification.  In contrast to community chartering of corporations, B-Corp certification requires a commitment to social purpose and  to stakeholders to be embedded directly into the company's governance documents.  Despite their greater liabilities and responsibilities, B corps benefit from a unique brand, a growing community, and access to a range of network services to improve performance.  While B Corporations are currently designed for US corporate law, Canadian and other national initiatives are being discussed.  
Other conference sessions spanned the range of topics, techniques and strategies relevant to <![if !vml]>

<![endif]>regenerative (and not simply sustainable) development.  They included "Ownership Structures and Succession Planning"; "Big Box Stores, Jobs, and Local Politics"; "Renewable Energy: Distributed Solutions"; "Financing Your Community-Based Business", "Promoting Democracy Through Local Living Economies"; "Local Food Systems"; and much more. 
Among the initiatives emerging from the conference for GET were steps to formalize a BALLE Canada network, linking local Canadian networks; and a decision by GET Building to encourage green jobs and enterprises in low-income communities through energy-retrofit and deconstruction services.   Torontonians Kate and Brian also explored possible collaboration between the WISER Earth wiki-based network and GET's nascent wiki- business and products directory. 
ATTENTION
B&E students have an opportunity to partake retrospectively in the BALLE conference via the audio proceedings.  Check out the conference program, and if there is a session you want to hear, Brian can make a copy for you.  We will soon also have video copies of the main plenary sessions.  Van Jones' keynote speech will  be featured as part of the B&E film series. 
<![if !vml]>

<![endif]>
Halifax CANSEE Meeting Focuses on Challenges of Sustainability
"Sustaining Communities and Development in the Face of Environmental Challenges" was the theme of the 7th biennial conference of the Canadian Society for Ecological Economics, held July 26-28 in Halifax, Nova Scotia. <![if !vml]>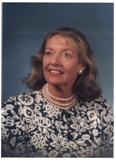 <![endif]>Hazel Henderson (right) gave an opening keynote address by webcast, on the topic of "Ethical Markets: Growing the Green Economy." She told a number of stories illustrating various principles of green economics -- the importance of systems thinking, ethics, indicators, diversification, and practical, workable scenarios for policies and change. Because economics generally serves as an apologist for powerful business interests, she said, it's important to understand how the green economy will be and is being financed. This is her current major project. She transmitted optimism that capitalism is being reformed via the financial sector and socially-responsible investment, and she outlined a number of political priorities for advancing the green agenda: move green and social indicators into the national accounts (not just parallel or satellite accounts); revolt against the "Washington Consensus," use new media and the internet to build a political movement for change and pressure governments; encourage people to act based on their own direct knowledge.

International Society for Ecological Economics president Charles Perrings also gave a plenary address at the conference, as did CANSEE members Bill Rees of the University of British Columbia, Rob Smith of Statistics Canada, <![if !vml]>
<![endif]> and past CANSEE president Mark Anielski, among others (see abstracts and other information on the website: www.cansee.org/2007). This CANSEE conference was notable for the number of participants from India and other countries of the global South, and its emphasis on local and community-based initiatives worldwide. A new slate of CANSEE officers was announced: Kent Gustavson (Jaques Whitford, Halifax), president; Mohammad Dore (Brock University), VP Communications; Denis Boutin (Quebec Ministry of Sustainable Development, Environment and Parks), VP Program; Michael Barkusky (Vancouver accountant and BALLE member), Secretary-Treasurer. The 2009 CANSEE conference is being planned for Vancouver. The finale was a wide-ranging panel discussion on "Climate Change: How Can Canada Respond?" The proposals included green tax shifting; a "basic income" or negative income tax; more government not less; remove perverse subsidies; end media blackouts and erroneous assertions in the press (educate journalists about climate change); amend and strengthen the Kyoto legislation; require corporations to produce durable products; delink economic growth from material throughput and modify our estimates of GDP growth to emphasize the non-material components of development. Yes!
B&E students may be interested to know that FESers, led by Peter Victor and Ellie Perkins, have been instrumental in founding and sustaining CANSEE, making York a nexus of this pioneering academic discipline in North America.  CANSEE's last biennial conference was  held at York in October 2005, coordinated by FES's Eric Miller.  B&E students are more than welcome to join CANSEE and get involved with it. Check out the CANSEE website for information on joining.
<![if !vml]>

<![endif]>
B&E Film Series Blends Critique with Solutions, Seriousness with Humour
This fall the B&E program will be sponsoring a bi-weekly lunchtime series of economically-oriented films intended to entertain and inform.  Because some of the films are new, the schedule is tentative, but promises to be engaging in any case.  Bring your lunch (or some popcorn) and gear up for some animated discussion. Here is the current schedule for the every-other-Thursday format in HNES room 140, :
** to be confirmed
<![if !vml]>

<![endif]>
Toronto's Business Improvement Areas (BIAs): A Cutting-edge of Green Business in Toronto
by Chantal Brundage
<![if !vml]>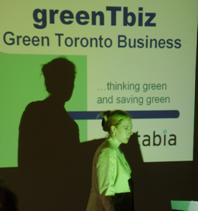 <![endif]>Chantal (Dalgliesh) Brundage [left] graduated the MES program with the Diploma in Business and Environment in Fall 2005. Her MES program focus on small business and the environment build on early research conducted during her Honours BA in Environmental Studies from Trent University.
I graduated the MES program with a completed Plan of Study in Small Business and Environmental Practices. Shortly afterwards, I was very fortunate to meet representatives from the Toronto Association of Business Improvement Areas (TABIA) who were seriously considering developing an energy and environmental conservation program for their members. This opportunity to implement the findings of my MES education resulted in my contribution to the creation of greenTbiz which I currently manage today.  read entire article
<![if !vml]>

<![endif]>
Bridging the Stakeholder Gap: NGO Partnerships and CSR in Brazil
by Arlita MacNamee
<![if !vml]>
<![endif]>Arlita MacNamee, MES 2007, was (like Chantal Brundage & Lia Gudaitis) a dynamic part of the incoming class of Sept. 2004 which formed the "Business & Environment Collective" 2004-2006 at FES.  Focused on both planning and business, she developed expertise in a wide variety of realms—including green building, community development, and urban design.  Arlita spent time in Brazil working on the Sisters Watershed Project, co-directed by Ellie Perkins, and has subsequently remained in Brazil to work with Instituto Sangari, a science education-oriented NGO. 
Corporate Social Responsibility is often described as a movement in its infancy in Latin America, but is slowly transforming from a few isolated examples of responsible companies into a broader social <![if !vml]>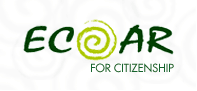 <![endif]>movement, in which civil   society plays a major role.  In South America, Brazil is leading the way in CSR, through leadership and a hand-full of visionary companies.1  While corporations around the world learn to walk the walk of CSR, Brazilian firms like Petrobras, are winning awards for their efforts, and seeing their investment in community and environment reflected in their strong financial performance.  In the Petrobras case, identifying the opportunity in NGO partnerships has strengthened their stakeholder relationships and brought value to the reputation of Brazil's largest oil and gas company.   
<![if !vml]>

<![endif]>
City Green Economic Development Plan Sparks Debate about Manufacturing
<![if !vml]>

<![endif]>One of the first casualties of the new wave of climate change awareness in Toronto seems to be the old stereotype of a supposed trade-off between jobs and environmental protection.  In early July, the City Economic Development Dept. presented a report to Council's Planning Committee on possible green economic development, entitled People, Planet and Profit: Catalyzing Economic Growth and Environmental Quality in the City of Toronto. It featured a 10 point program of fairly constructive measures.  The proposals—for initiatives from energy conservation to green procurement—met with general approval from the Counsellors and interested deputants, but a coalition of greens and labour reps suggested an additional focus for the city: major job-creation through green manufacturing.    read entire article
<![if !vml]>

<![endif]>
Socially Responsible Investment at York: YCRI
<![if !vml]>

<![endif]>A conscientious group of faculty and students have been meeting to discuss and influence the University's  investments.  The York Coalition for Responsible Investment includes FES's Ellie Perkins & Anna Zalik, Social Science's Darryl Reed, Math's Walter Whiteley, Anthropology's Peter Harries-Jones, Sociology's Penni Stewart, Amnesty International's Imran Kaderdina, Political Science's Simon Granovsky-Larsen, CERLAC's Ricardo Grinspun, and others.<![if !vml]>

<![endif]>  Over the last few months, the group's focus has been simply discovering what York's investments actually are, and discussing visions and guidelines for responsible investment.  A YCRI wiki site has also been established to discuss investment criteria and provide resources for planning and discussion.  Resources on the site include a comprehensive collection of reports and articles on SRI. 
YCRI's first public event has been scheduled for Wednesday, Sept. 26, , as part of the Colloquium on the Global South .  All university community members interested in this vital topic are encouraged to attend.  B&E students interested in SRI are also welcome to join and participate in YCRI. 
<![if !vml]>

<![endif]>
b&E Collective Vet Proposes Blog
by Lia Gudaitis
<![if !vml]>
<![endif]>Lia Gudaitis, like Chantal Brundage and Arlita MacNamee (above), was part of the incoming MES cohort of Sept. 2004, which formed the business & Environment Collective.  Lia developed and maintained the Collective's website, and since graduation has been mainly working in Africa.  She will soon be heading for a planning job in United Arab Emirates, but wants to maintain some connection with the FES B&E experience.  Her offering here provides an interesting account of some recent B&E student experience, besides an invitation for current FESers to dialogue with Collective alums on  B&E issues. 
The business & Environment Collective came about from a group of enthusiastic students in the Business & Environment Diploma program at FES.  Though all of the founding members have since graduated, many of us are working in green business and related fields and are attempting to keep the spirit of the b&E alive by starting a blog to replace our now defunct website and listserv.  Anyone can visit the blog and write comments (at http://becollective.blogspot.com/); and people who are interested in posting to the blog can email <lia.gudaitis[at]gmail.com> to become a blog author.  Your energy and enthusiasm will make the blog a useful resource for colleagues and people interested in green business.
b&E Collective: Who We Are
The b&E Collective is primarily…  read entire article
<![if !vml]>

<![endif]>
Sept. 7    "Find Your Path to Sustainability: Green Your Small Business", GET workshop with Rob Sinclair of Conscious Brands Inc.
Sept. 11   B&E program meeting: sign up for project groups (non-program students welcome)
Sept. 11   GET Smart speaker series: GET Network Director Chris Lowry, 7-9 pm, 215 Spadina
Sept. 12   Net Impact: Schulich Kick-off Barbeque, , in the Schulich court-yard.
Sept. 12   Coalition for a Green Economy<![if !vml]>
<![endif]>: "Alternative Land Use Services (ALUS) program: Rethinking Agricultural Policy And The Environment", , Toronto City Hall, committee rm. 1
Sept. 26   Socially Responsible Investment at York,  panel organized by the YCRI, 2-4 p.m., York Lanes room 305
Sept. 27-28 IIDEX/Neo Con Canada Conference, "Transforming the Built-Environment," Direct Energy Centre, CNE
Oct 10–11: Ottawa, International Symposium on Environmental Standards for Electronics (ISESE'07)
Oct. 11-14  La Jolla, CA, Social Venture Network fall conference "World Changing Ideas: Innovation in Action" 
Oct. 17, Burlington, ON, GALA 2007: 7th Annual Co-Operative Conference and Gala, Ontario Cooperative Association 
Oct. 18-20  Munich, Germany, Eighth Global Conference on Environmental Taxation
Oct. 19-21  San Rafael California, Bioneers Conference
Oct. 22-25  Victoria BC, 1st International Research Conference on the Social Economy
Oct. 24-25  Toronto Green Building Festival
Oct. 24-28  Planet In Focus International Environmental Film and Video Festival
Nov. 7-9  Chicago  GreenBuild 2007
Nov. 7-9  San Francisco  Co-op America's Green Business Conference
"The living wage is to Wal-Mart what Kyptonite is to Superman."
"The most striking thing about modern industry is that it requires so much and accomplishes so little. Modern industry seems to be inefficient to a degree that surpasses one's ordinary powers of imagination. Its inefficiency therefore remains unnoticed."
"New-school marketing is based upon satisfying needs."
--Conley & Freidenwald-Fishman
To Perspectives on Green Business course webpage
To Business & Environment program page
To FES homepage